OSH literacy.org is an educational and advocacy non-profit. It is the only NGO specifically aimed at making OSH communications accessible to all. It is the Irish institutional member on the European Network for Education and Training Occupational Safety & Health (Members of ENETOSH – Enetosh) and it is a registered training organisation for numerous OSH courses. OSH literacy has designed and delivered numerous OSH training programs around the world (see projects). OSH literacy has been a member of the ISSA Vision Zero program since its inception at the 2017 OSH World Congress, Singapore. We are also proud members of 1% Safer and other OSH and education organisations. We have collaborated and campaigned with a variety of international and regional institutions to ensure accessible safety and health communications. As well as several other accolades, OSH literacy was nominated for the 2020 UNESCO World Literacy Prize by the UNESCO office in Ireland (run through the Irish Department of Education).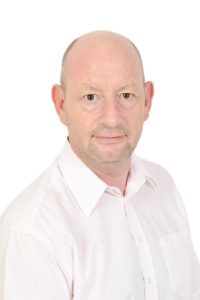 David Magee: is a state-registered (UK) English language and literacy teacher, with specialisms in English as a Foreign Language (EFL), Workplace Literacy and Special Educational Needs & Disabilities (SEND). He has also had post-graduate training in community education project development. 'Dave' has been a full-time classroom teacher for over two decades and still is. His teaching career has focused on equipping individuals, especially those most at-risk, with the essential functional skills needed to safely and successfully transition into training, employment and independent living. In 2000 he was given a Millennium Award for developing cross-community literacy projects in Northern Ireland; in 2003 he joined the UK's Workplace Basic Skills Unit and also became the UK representative on the International Teachers' Association. Additionally, he is qualified and experienced in the delivery of a wide-range of OSH-related and teacher/trainer courses and is assistant head of OSH Africa's Training and Competency Development Committee. He is also a Fellow and Ambassador of the Institute of Hospitality. David is credited as being the first person to identify OSH literacy as an important functional skill.  He is the founder of OSH literacy.org and has been advocating for OSH literacy to be recognized and taught as an essential life-skill literacy for many years. He devotes his free time to OSH literacy with the invaluable help of his daughter.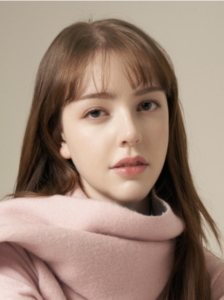 Annie Magee – Global Youth Ambassador/Head of Media and Communications / Head of Administration and the main reason why OSH literacy's message has been so successful:
Annie has been OSH literacy's Global Youth Ambassador and Media & Communications' go-to person since she was a young teenager. She is currently a third (Junior) year Media & Communications with Business Administration (double-major) student at the prestigious EWHA University in Seoul, South Korea (the largest all female university in the world). She is also, almost, fluent in Korean and recently featured in a three-page, full-colour article in South Korea's main media industry magazine, MadTimes (Meet Anne, an aspiring college model from the UK – MADTimes ). Annie has represented OSH literacy at events such as speaker at the World Literacy Summit, Oxford University, UK. She has contributed valuable input and developed lessons to make our message more appealing for young people. She has also assisted with administrative tasks:  book-keeping, record-keeping, travel-agent, preparing and editing Power-Point presentations, writing articles and presentations, designing posters and writing correspondence as well as numerous other duties relating to running and promoting a small, international, educational NGO. She has excellent management, multimedia, business, administration, communication, interpersonal and computer skills (in English and Korean) and has always shown a deep concern and commitment with regard to educating and empowering young people, especially females, about safety, health and their rights. Although still very young (19), Annie is mature and responsible, yet full of youthful dynamism and great ideas.
Annie has always had a strong interest in using her media skills to raise awareness of social and cultural issues at a local and international level.  She is also the founder and CEO of www.anniesdoves.org a non-profit, multimedia movement she set-up to promote peace, sustainability and the UN SDGs 2030.
Despite her heavy workload, Annie has never refused any job she has been asked to do, nor has she accepted any payments offered to her, insisting the money should go towards training young girls about health and safety.
Contact Annie: annie@oshliteracy.org or annie@anniesdoves.org   or watch Anie Magee's vlog about her experiences as an international student in Seoul, South Korea: Annie Magee – YouTube

We are extremely grateful to Dr. Ulrike Bollman and members of the European Network for the Education and Training of OSH (www.ENETOSH.net) for their continued support. This support has helped us considerably to gain recognition from most other major national and international organizations working in the fields of OSH and education, which now recognize and support OSH literacy as an essential life-skill literacy (the 4th Functional Skill) that should be taught in schools.