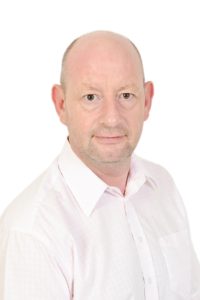 David Magee: is a state-registered (UK) English language and literacy teacher (QTS, PGCE B.A. (hons), with specialisms in English as a Foreign Language (EFL), Workplace Literacy and Special Educational Needs & Disabilities (SEND). His teaching career has focused on equipping individuals, especially those most at-risk, with the essential basic-skills needed to safely and successfully transition into training, employment and independent living. In 2000 he was recognised with a Millennium Award for developing cross-community literacy  projects for at-risk young people along the notorious Peacelines of his native city: Belfast, Northern Ireland. The EU-funded award consisted of a bespoke, post-graduate level programme in community and education project-management. Since 2004, he has been the UK and Ireland representative, and on the editorial committee, for the International Teachers' Association (ITA). He has been involved in developing education and literacy projects in Europe, the Middle-East, Africa and Asia. David is also qualified and experienced in the delivery of a wide-range of OSH-related and teacher/trainer courses (MCIEH, grad IFireE, SIIRSM, techIOSH). He has  been a volunteer emergency responder and First-Aid trainer for more than 20 years. David is credited with being the first person to identify OSH literacy as an essential life-skill literacy in its own right. He is the founder of OSH literacy and has been advocating for its recognition for many years.
Contact Dave:   email:  davidmagee@oshliteracy.org   Tel: +966 540061324
  Our Volunteers: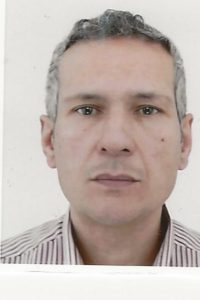 Carlo Ferraris: is a native Londoner with more than 30 years of experience in training London's multi-cultural inhabitants, especially within the hospitality and construction sectors. Carlo says that over his long career in management and training, he has trained people from every country in the world, each one with varying levels of English language, literacy and learning ability. His areas of expertise are in First-Aid, Occupational Safety & Health, Fire Safety, Train-the-Trainer, Human Factors, Customer Service and Communications and Food Hygiene.
Contact Carlo: email: cferraris@rocketmail.com Tel: +44 (0) 7809904430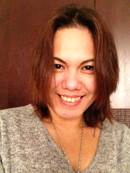 Samlia 'Sam' Packam, RN: is a highly-qualified, experienced and internationally respected expert and consultant in nursing and training. Her areas of expertise are in operating-theatre (O.T.) nursing, staff training, Health literacy and communications, First-Aid, CPR and Emergency Response, Hygiene and Infection Control, Allergies, Food-Hygiene, Manual  Handling and anything related to healthcare. Sam is currently based in Zurich, Switzerland. Prior to that, for more than twenty years she worked as a senior O.T. nurse at several of the Middle-East's major hospitals . She speaks four languages: English, Arabic, Tagalog (Philippines) and her native Chavacano dialect. She is currently learning German. Sam also holds recognised and accredited certification as an International Trainer. As a migrant, Muslim woman, Sam's areas of special interest are OSH issues relating to migrant workers, especially female Muslims.
Contact Sam: email samlia.packam@oshliteracy.org Tel: +41 784015506
Mohammad Kheir Hassan M.Sc.(no photo, yet): is also a fully-qualified, state-registered and experienced English teacher and OSH trainer. He is currently based in Saudi Arabia. Mohammad obtained his M.SC in OSH from the International Labor Organization's (ILO) prestigious International Training Centre (ILOITC), in Milan, Italy. Mohammad is one of only four ILO Master Trainers worldwide (the only Arabic speaking Master Trainer). He has delivered ILO OSH training programs in many different countries. Mohammad is also the author of the highly regarded Arabic Encyclopaedia of Occupational Safety & Health. In addition to Arabic, he is fluent in his native Kurdish and English. Mohammad is also a fully-qualified paramedic. His area of special interest is in OSH for refugee and migrant Kurdish and Arabic speakers. He is involved with OSH literacy on a voluntary, consultative basis. His advice is greatly appreciated, especially when we are developing resources for our migrant and refugee outreach programmes within the EU.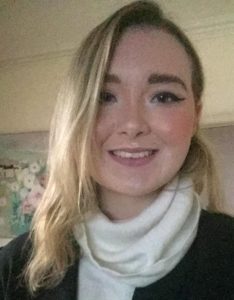 Anna Magee:  has worked (voluntarily) with OSH literacy for a number of years (initially as a student intern). In particular she has given input and developed lessons to make them more appealing, accessible and fun for young people. She has also assisted with administrative tasks such as preparing and editing Power-Point presentations and correspondences as well as other duties relating to running an educational NGO. She has excellent admininistration, interpersonal and computer skills and has always shown commitment, sympathy and concern relating to educating young people, especially females, who may be less fortunate than herself.
Although still very young, Anna is mature and responsible, yet full of youthful dynamism and great ideas. She has already gained impressive qualifications, skills and experience as an English language and literacy teacher. She has a deep-rooted commitment and enthusiasm to build a career in education. This is not surprising as she comes from a long line of educators. Both her parents and many other family members are English teachers (her uncle is the founder of OSH literacy). She was educated at the prestigious Kent Grammar School for Girls and then obtained her degree in English from the Queen's University, Belfast (A Russel Group University). During her second year she was accepted onto a CELTA programme with International House. After passing the course, she gained further teaching experience at Belfast's other main EFL school: The Belfast International Language Academy, where she initially worked as a summer-school teacher. The academy then offered her the opportunity to teach adult evening classes. Despite her heavy work-load, Anna has never refused any work we have asked her to do, nor has she accepted any payment we have offered her, insisting instead that the money should go towards training young girls about health and safety. Having achieved her degree, Anna has now decided that she would like to gain a few years' overseas English teaching experience prior to undertaking her PGCE. She is currently working as an EFL teacher in Milan, Italy, where she is teaching kids, adult and business English. However, we still call upon her voluntary services now and again. We cannot thank or praise this intelligent, dedicated, hardworking and charming young English lady and teacher highly enough.
Contact Anna: email: annamagee1996@hotmail.com